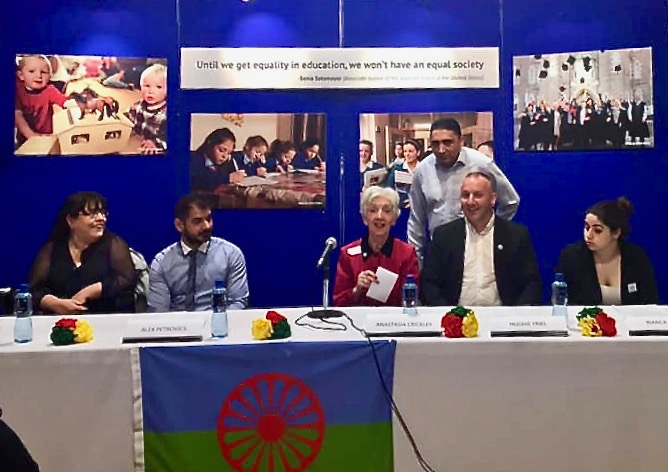 HUMAN RIGHTS AND EQUALITY
To promote and protect Human Rights and address inequality as experienced by the Traveller and Roma communities
FACTS
Travellers in Ireland continue to face discrimination and racism both in their day to day lives and on a systemic level. Despite continuous hard work from communities and community organisations, the community only gained formal recognition as an ethnic group in 2017. And since then very little has changed in how the community as a whole is treated by the State. (TASC)
There has been "no major improvement" in the "deplorable" living conditions of Travellers in the past three years, according to a 2022 Council of Europe statement. The statement, issued by the council's European Commission against Racism and Intolerance (ECRI) indicated that little has been done to address the structural shortcomings in the identification of the housing needs of Travellers and to ensure greater accountability in the use of the Traveller accommodation funds.
The commission strongly encouraged the Irish authorities to step up their efforts to implement the recommendations set out in the Traveller Accommodation Expert Report of 2019 and the Irish Human Rights and Equality Commission 2021 recommendations in this area.
Despite making up less than 1% of the total population in the Republic, Travellers remain over-represented in national homeless figures, in suicide, health, unemployment and education and Traveller families often live in what could be described as inhumane living conditions (Irish Traveller Movement)
Travellers in Ireland have the same civil and political rights as other citizens under the Constitution.
Discrimination on the 'Traveller community ground' occurs where one person is treated less favourably than another because one is a member of the Traveller community and the other is not.
Members of the Roma community in Ireland have the same rights and responsibilities as any other EU citizen when in Ireland.
Members of the Roma community face many challenges in Ireland. Many find it difficult to gain employment, others report experiences of discrimination when trying to access housing and supports and services such as social welfare and healthcare.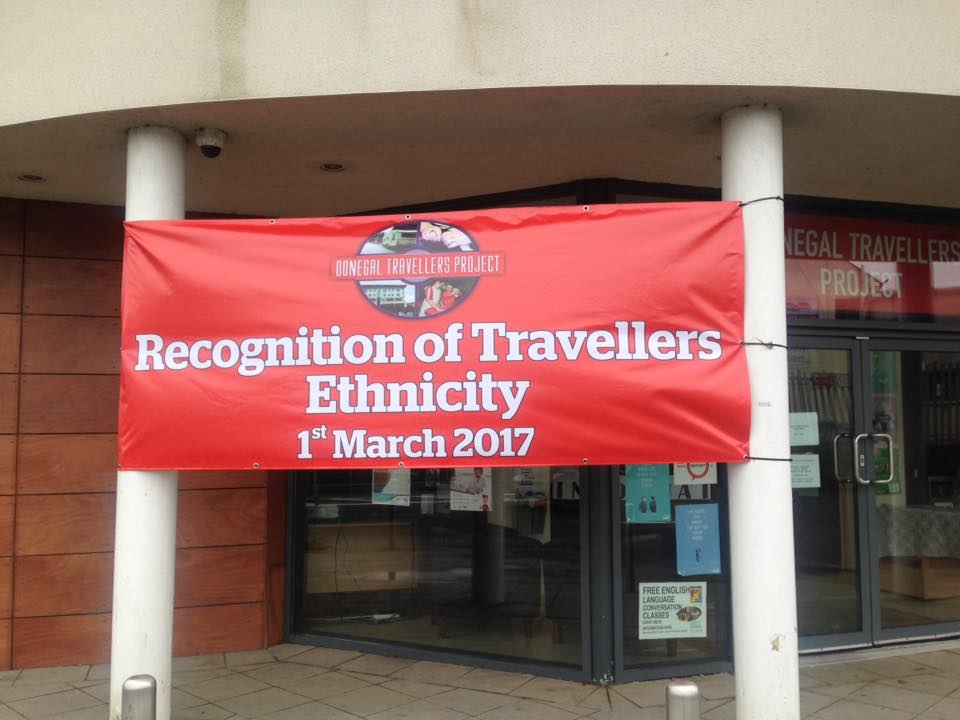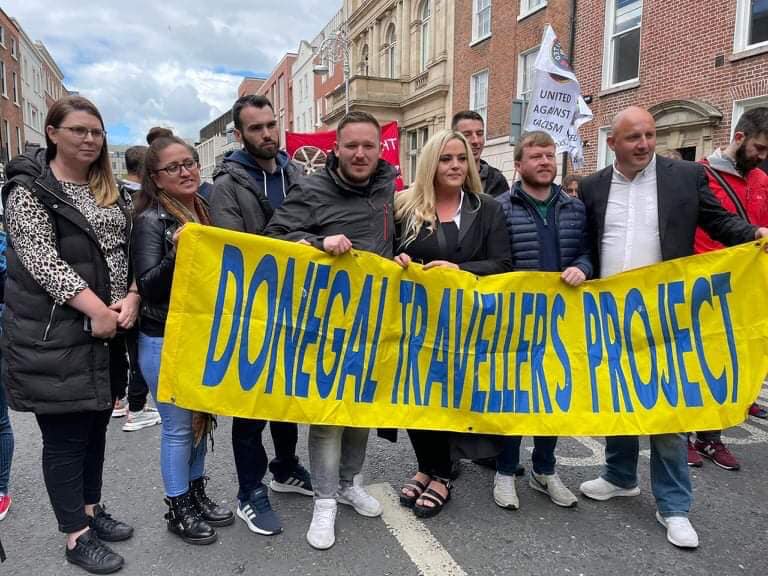 ONGOING WORK
Through its advocacy work, active engagement, and services, Donegal Travellers' Project continues to move forward in the struggle for human rights and equality for Traveller, Roma and marginalised communities.
DTP provides assistance in addressing incidents of institutional racism and discrimination.
We work in solidarity with national Traveller and Roma organisations and relevant others to eradicate racism and to advocate for improved and effective hate crime legislation.
DTP promotes interculturalism, human rights, equality and inclusion in solidarity with community and voluntary organisations and initiatives across Donegal.
We are developing culturally appropriate responses to address equality issues locally including working in solidarity with LGBTQ+ Travellers and Roma.
We design and deliver services and programmes which impact on the Traveller and Roma communities and that provide information workshops/courses on human rights, discrimination and a guide on how to address and report racism in Irish society.
We promote the use of an ethnic identifier across services to monitor and evaluate the access and participation of the Traveller and Roma communities to statutory agencies and services locally.
Through our work, and our close collaboration with the Donegal Intercultural Platform, Donegal Travellers Project educates the public about the racism and discrimination that exist in our society and works toward a more just and inclusive society. We participate in national and international campaigns, work with people who want to report racist incidents,