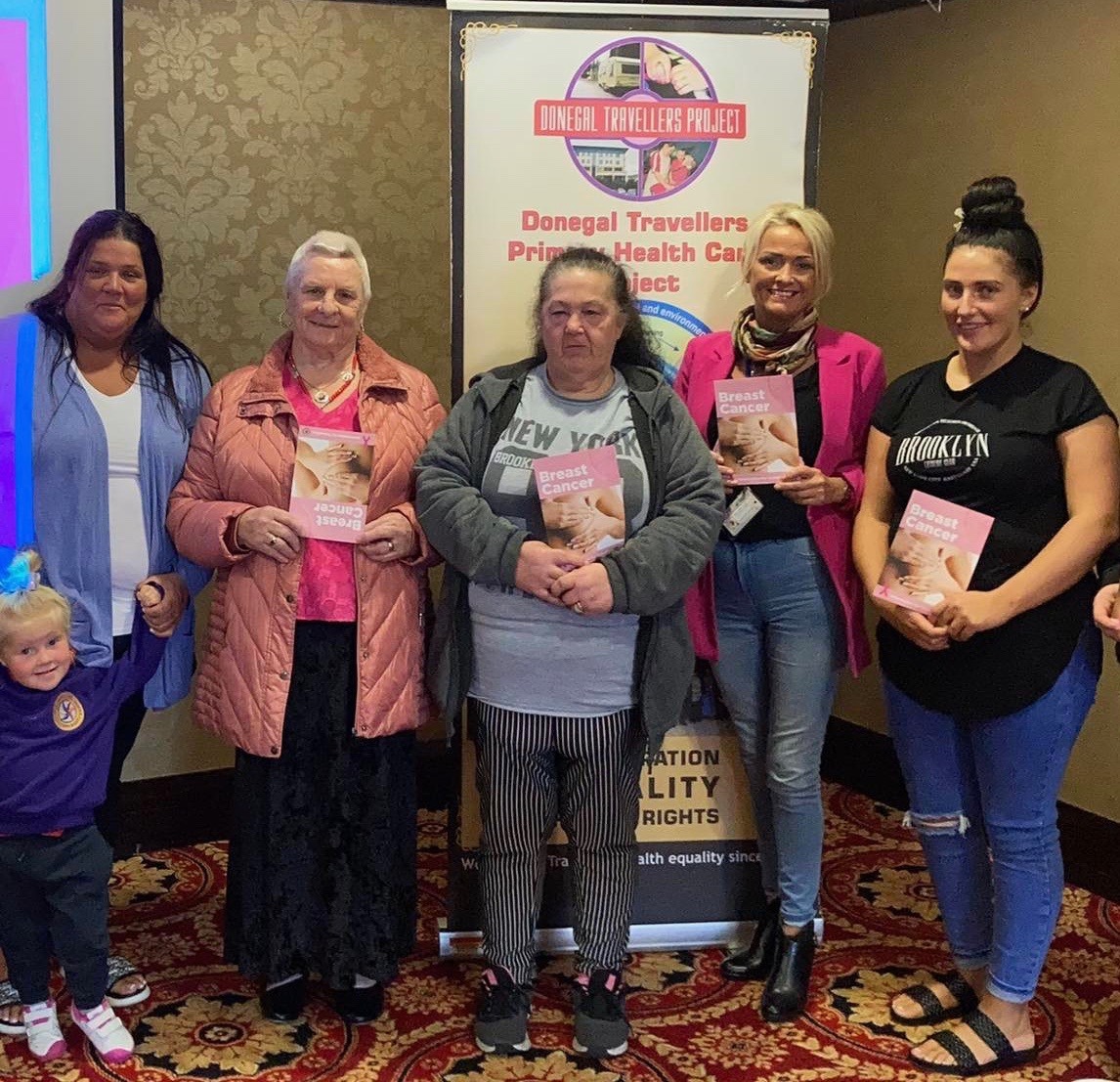 HEALTH AND WELLBEING
Working to achieve health equality for the Traveller community using a social determinants of health model.
FACTS
The life expectancy for male Travellers is less than 62 years. The life expectancy for female Travellers is 70.1 years. On average, Traveller men die 15 years younger than men in the general population and Traveller women die 11.5 years younger than women in the general population. (All Ireland Traveller Health Study 2010)
-The number of deaths among Traveller infants is estimated at 14.1 for every 1,000 live births compared to 3.9 for every 1,000 live births among the general population (All Ireland Traveller Health Study 2010)
-Deaths from respiratory and cardiovascular diseases and suicides increase in Travellers compared to the general population Travellers are also twice as likely as the general population to have diabetes and related conditions. (All Ireland Traveller Health Study 2010)
-Travellers experience 16-17 more years of poorer health than the general population and are more likely to be categorised as disabled. (All Ireland Traveller Health Study 2010)
60 per cent of Travellers reported that their mental health was not good enough for one day or more in the last 30 days (compared to the 20 per cent in general population). (All Ireland Traveller Health Study 2010)
-The suicide rate among Traveller men is 6.6 per cent higher than in the general population and accounts for 11 per cent of Traveller deaths.
-Risk factors for developing chronic conditions include lower socio economic status.
Unemployment rate among Travellers is as high as 80 per cent.
-Discrimination, racism and social exclusion are also linked with poor health
-In a 2010 study, only 41% of Travellers "completely trusted the health care professional treating [them]" (vs 82% in general population).
-The DTP Primary Health Care team worked closely with the Health Service Executive in preparing the CHO 1 Traveller Health Strategic Plan, 2018-2022. Previously, the team was instrumental in compiling data for the All-Ireland Traveller Health Study – Our Geels, which was published in 2010. This study, the first of Traveller health status and health needs involving all Travellers living on the island of Ireland, provided a crucial benchmark for the provision of health services to the Traveller community.
-Research by Donegal Travellers Project (Our Lives Our Voices Our Future 2022) has identified poverty, unemployment and negative educational experiences as some of the key factors that have a long term impact on Traveller Men's Mental Health.
-In several European countries Roma have a life expectancy that is 10-15 years shorter than their non-Roma counterparts. Infant mortality rates in Roma area also high, ( eg 3 times those of the general population in Italy).
-Studies elsewhere have also demonstrated higher rates of infectious diseases in several European countries, for example in relation to TB and various forms of Hepatitis. Poor living conditions and low immunisation rates are considered contributory factors.
-Studies also indicate that Roma have high rates of cardiovascular disease.
-Accessing health care for the Roma is difficult and there are widespread reports internationally of discrimination.
(Sources: Vozarova de Courten B, de Courten M, Hanson RL, et al. Higher prevalence of type 2 diabetes, metabolic syndrome and cardiovascular diseases in gypsies than in non-gypsies in Slovakia. 2003; Foldes ME, Covaci A. Research on Roma health and access to healthcare: state of the art and future challenges. Int J Public Health. 2012, Sepkowitz KA. Health of the world's Roma population. Lancet. 2006, Open Society Institute. Left Out:Roma and Access to Health Care in Eastern and South Eastern Europe. 2007, Hajoff S, McKee M, The health of Roma people: Journal of Epidemiology and Community Health. 2000)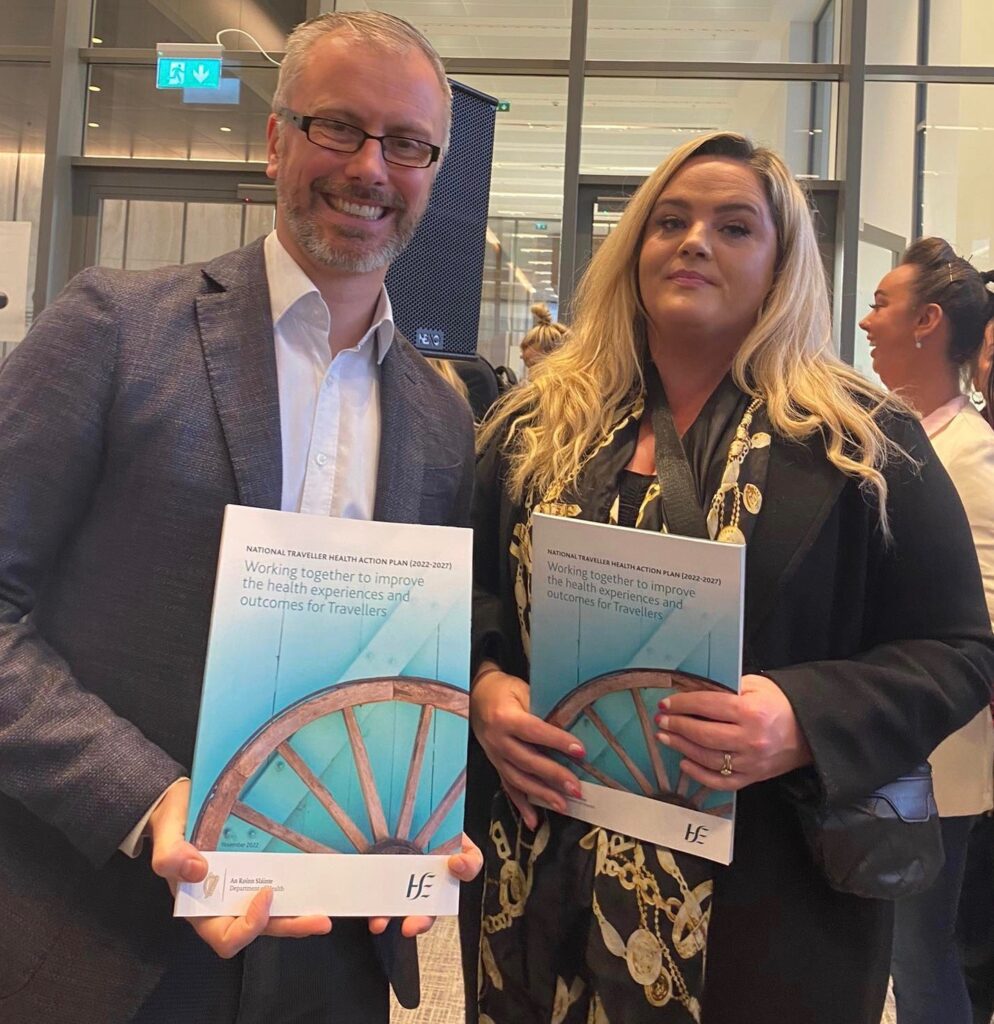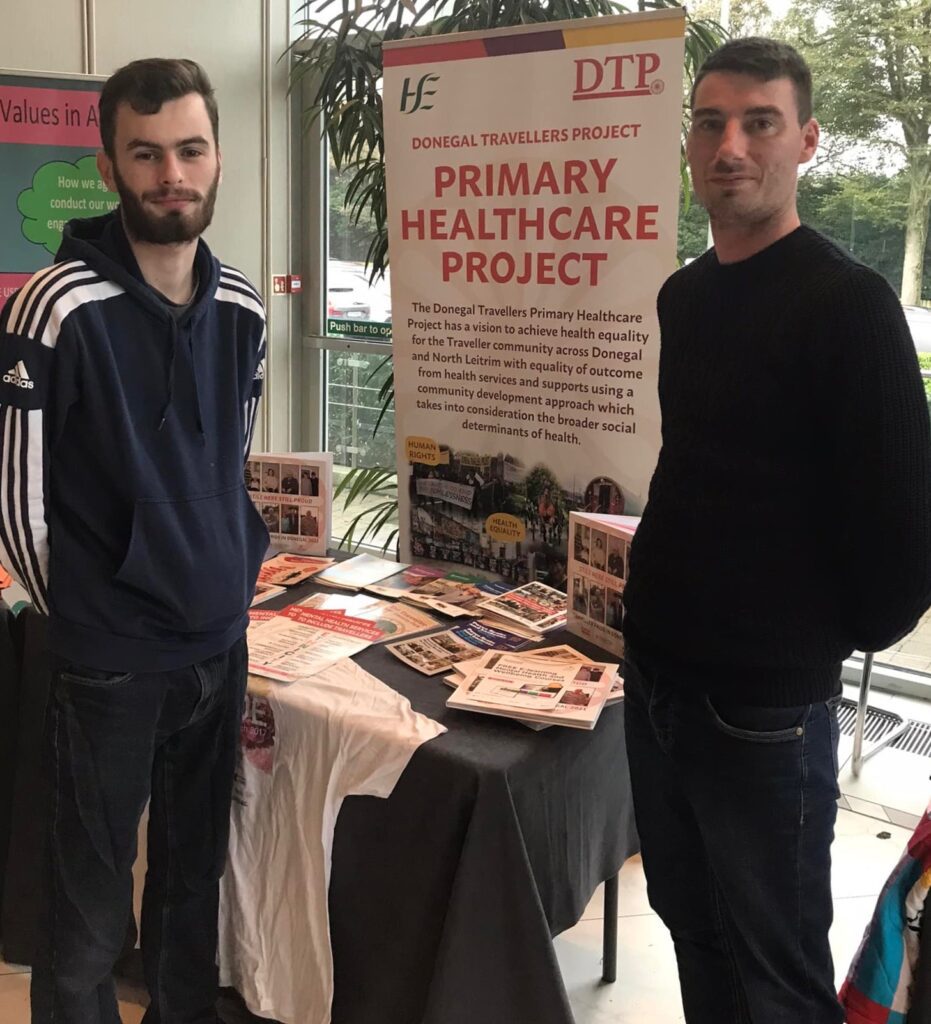 ONGOING WORK
DTP works at a local and national level to improve access to health services and support so that the Traveller and Roma communities have improved health outcomes.
Funded through the HSE and with bases in Letterkenny and Ballyshannon, our Primary Health Care Team team, led and staffed by members of the Traveller community, works to empower members of the Traveller and Roma communities and serves the whole county and North Leitrim.
Our team delivers a Primary Health Care programme to the Traveller and Roma communities in Co Donegal and North Leitrim which includes delivering on the three key performance indicators for the health of the community: cardiovascular health, diabetes and mental health (HSE), and CHO1 Traveller Health Strategic Plan 2018-2022, and any other relevant health policy developments.
The work includes, but is not limited to, family visits; health promotion; employment supports; mental health initiatives; accommodation work; horse projects; access services; summer programmes; personal development; advocacy work; and LBGTQI support.
Working closely with the Public Health Nurse, our health workers are out among the community on a daily basis, conducting regular family visits. Through work on the ground the team is kept aware of the emergence of particular illnesses, and can build knowledge to support members of the community to access health services.
The team addresses women's health, men's health, children and family health, health needs of older people, and mental health for all.
We also offer education on healthy lifestyles and diets through health and wellbeing groups, as well as one-on-one work with members of the Traveller and Roma communities. In late 2022, a health-focused needs analysis of the Roma community in the north west was carried out by the DTP with the aim of developing a health plan for the community in the region. This work was funded by the HSE through their National Social Inclusion office and was being carried out by the DTP's Roma Development and Project Management Teams.
DTP seeks to ensure the Traveller and Roma communities will have increased access, opportunities, participation rates and outcomes from the Health Service and health-related initiatives.
DTP designs and delivers bespoke training on the history and struggle of the Traveller and Roma communities, including an understanding of discrimination and racism to a diverse range of stakeholders and agencies.
DTP works directly with individual members of the Traveller and Roma communities to provide health promotion, health support and one to one crisis interventions.
DTP works in collaboration at a local, regional and national level through networking and representation to achieve health equality for all.
DTP works to decrease the misuse of drugs and alcohol in the Traveller and Roma communities with relevant bodies.
DTP supports and advocates for the needs and interests of adults, children and young people with additional needs, including autism.
Men's health initiatives focus on a range of areas including socialisation, mental health, nutrition, exercise and substance abuse. DTP runs blood-pressure and diabetes clinics for Traveller men, in conjunction with the public health nurse, and engages regularly in outreach to raise awareness of the importance of positive mental health and heart health. DTP also works with the HSE's diabetes education.
The men's development worker works with Traveller men on a one-on-one basis, and also works with local GPs, addiction services and mental health services. All services on a confidential basis.
Women's Health promotion initiatives include working with the Donegal Women's Centre to provide cervical smear clinics and with national screening services to provide breast check clinics for Traveller and Roma women.
Our Primary Health Care workers host occasional exercise programmes to build knowledge and understanding of cardiovascular health, as well as to make the women involved feel more comfortable going into a gym and making use of those services themselves.
DTP works with the HSE's diabetes education and self-management programme for people who have diabetes.
As well as connecting Traveller and Roma families with the services they need, DTP also works to empower Traveller men, women, and children to advocate for themselves with services, State agencies, and other offices. We work with and advocate for families seeking to access medical cards or improved living conditions.
Children's health initiatives at Donegal Traveller's Project include promotion of immunisation uptake and antenatal advocacy, as well as promoting activity and healthy diet, health education, and confidence-building.
DTP provides an intensive home visiting programme delivered across the county, which includes home health screening for older Travellers with the public health nurse and a weekly phone service which was a vital line of contact during the Covid pandemic.